Service & Repairs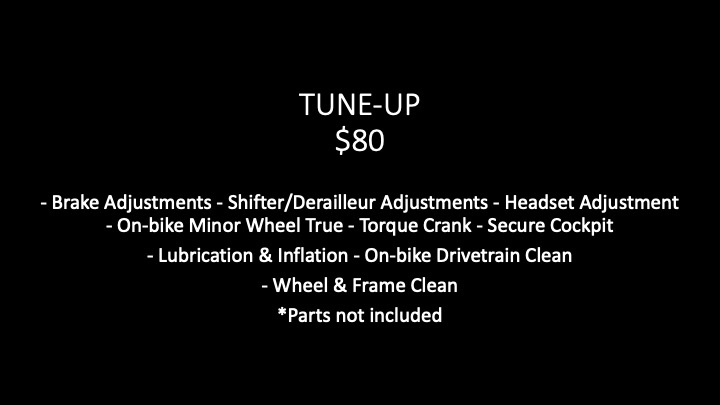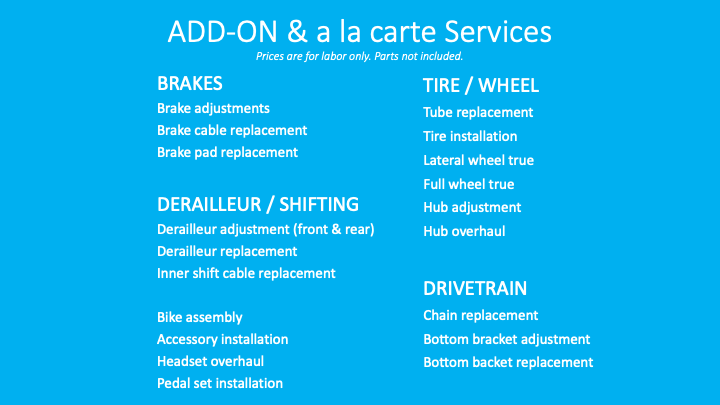 Service is by appointment.
Walk-ins for minor repairs will be accommodated if time allows.
Please call the shop to make an appointment for drop off. 
BIKE STORAGE
Climate-controlled seasonal bike storage is available Oct - April for a monthly fee.
Completed repairs must be picked up within 5 days after notification of completion has been given. Bicycles not picked up on-time will incur a $5/day storage fee. Bicycles stored longer than 60 days without communication will be sold or recycled.